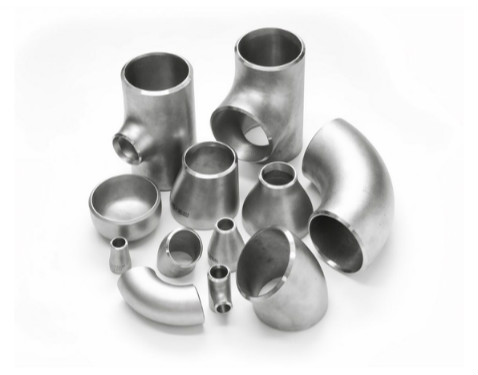 Stainless Steel ASTM A403 WP304 Fittings, Werksto No 1.4301 SS Buttweld Pipe Fittings, ANSI B16.9, ANSI B16.28,
MSS-SP-43, or MSS-SP-79 Stainless Steel 304 Butt weld Pipe Fitting, Manufacturer Of ASTM A403 WP304 Stainless
Steel Buttweld Fittings in MengCun, China.
Wrought Austenitic Stainless Steel 304 Pipe Fitting, Stockholder Of Stainless Steel WP304 Tee, ASME SA403M
Stainless Steel WP 304 Stub End Wholesaler, Best Price of 304 SS Pipe Cap Exporter, SS Grade WP304 Pipe Elbow,
Stainless Steel 304 Seamless Pipe Fittings Traders in China.
Description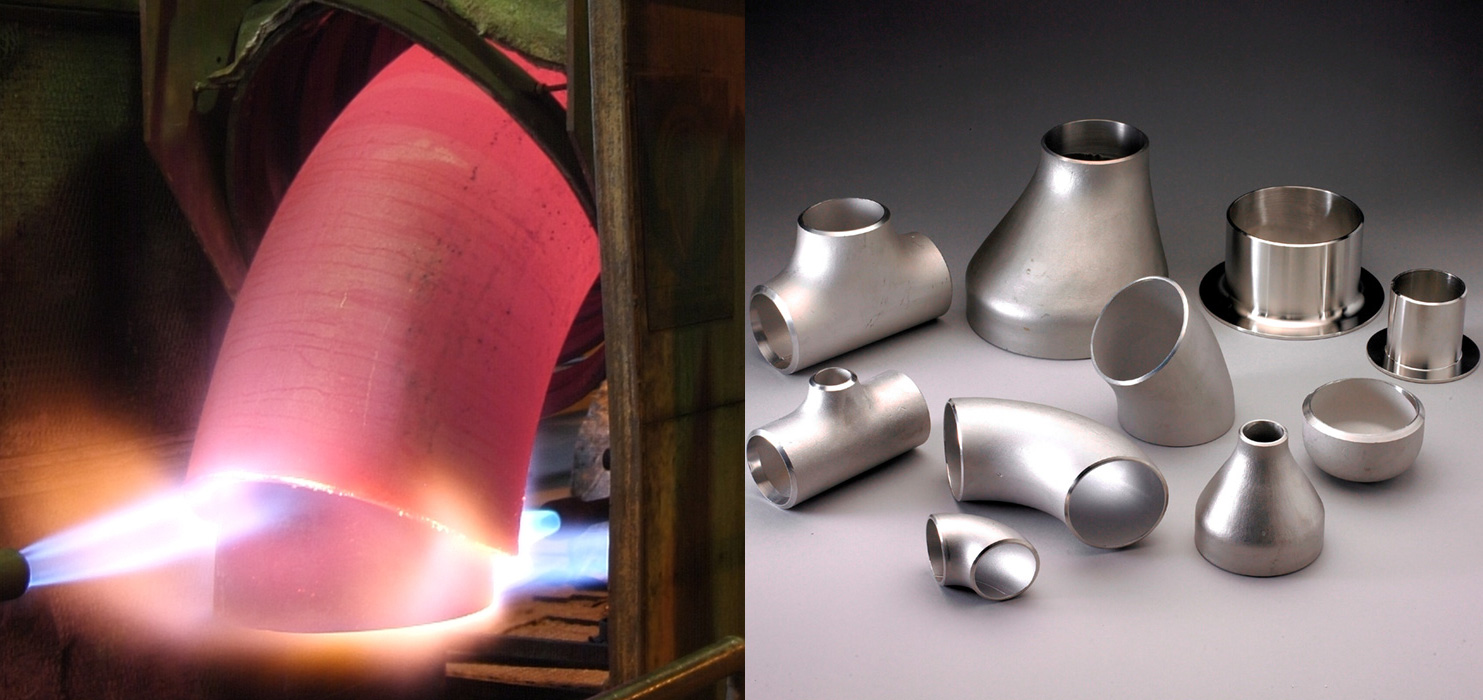 We have been pushing the limits since the '80s, trying to get better day by day. HGFF Group Co., Ltd. is relentlessly searching for
possibilities and persistently improving customer experience- be it in the way of our products, services, exports or customer assistance. We have sailed through challenges and have created products that hold value. We are manufacturers of Stainless Steel 304
Butt Weld Fittings that are produced in a variety of designs, style, specifications, grades and sizes, with each fitting serving an industry's need. A tensile strength of 75 ksi that guarantees supreme dexterity, with a load-bearing capacity high enough to work under constant pressure, our ASTM A403 SS 304 Elbow have resistance to atmospheric corrosion and serve general purposes like sealing pipe ends and preventing any contamination to the internal uids.Our ASME
SA403M SS 304 Reducer are demanded highly by the printing and textile industry due to their versatility and excellent weldability. We are suppliers and exporters of SS UNS S30400 Equal Tee that are manufactured with threaded ends that connect to pipes and tubes without welding, thus cutting cost. Also We offer a wide range of
stainless steel ASTM A403 WP304 pipe fittings such as SS WP304 tee, WP304 SS End Pipe Cap, SS 304 reducer, SS 304 cross, SS 304 elbow, SS 304 stub ends etc.
Specification
ASTM A403 WP304 Stainless Steel Pipe Fittings Specification
| | |
| --- | --- |
| Specifications : | ASTM A403 / ASME SA403 |
| Dimensions : | ASME/ANSI B16.9, ASME B16.28, MSS-SP-43 |
| Size : | 1/8" NB TO 48" NB. (Seamless & 100% X-Ray Welded, Fabricated) |
| Type : | Seamless / Welded / Fabricated |
| Bending Radius : | R=1D, 2D, 3D, 5D, 6D, 8D, 10D or Custom |
| Thickness : | Sch 5s, Sch 10s, Sch 40s, Sch 80s, Sch 160s, Sch XXS |
Stainless Steel 304 Pipe Fittings Manufacturing Standards
| | |
| --- | --- |
| ASTM A182 – ASME SA182 – | Standard Specification for Wrought Austenitic Stainless Steel Piping Fittings |
| ASME B16.9 – | Factory-Made Wrought Buttwelding Fittings |
| MSS SP-43 – | Wrought and Fabricated Butt-Welding Fittings for Low Pressure, Corrosion Resistant Applications |
| BS3799 – | Specification for Steel pipe fittings, screwed and Socket-welding for the petroleum industry |
| Origin & Mills: | Indian Origin, Japanese Origin, Korean Origin, European Origin, US Origin, Ukraine Origin, Russian Origin, Indian Mills, Japanese Mills, Korean Mills, European Mills, US Mills, Russian Mills, Ukraine Mills |
ASTM A403 STAINLESS STEEL 304/304L BUTTWELD ELBOWS
Nominal
Pipe
Size
Outside
Diameter
90° Elbows
45° Elbows
180° Returns

(inches)

Long Radius

Short Radius

Long Radius

Long Radius

(mm)

(inches)

Center to Face
(inches)

Center to Face
(inches)

Center to Face
(inches)

Radius
(inches)

Center to Center
(inches)

Back to face
(inches)

1/2

21.3

0.840

1 1/2

–

5/8

2

1 7/8

3/4

26.7

1.050

1 1/8

–

7/16

2 1/4

1 11/16

1

33.4

1.315

1 1/2

1

7/8

3

2 3/16

1 1/4

42.2

1.660

1 7/8

1 1/4

1

3 3/4

2 3/4

1 1/2

48.3

1.900

2 1/4

1 1/2

1 1/8

3

4 1/2

3 1/4

2

60.3

2.375

3

2

1 3/8

4

6

4 3/16

2 1/2

73.0

2.875

3 3/4

2 1/2

1 3/4

5

7 1/2

5 3/16

3

88.9

3.500

4 1/2

3

2

6

9

6 1/4

3 1/2

101.6

4.000

5 1/4

3 1/2

2 1/4

7

10 1/2

7 1/4

4

114.3

4.500

6

4

2 1/2

8

12

8 1/4

5

141.3

5.563

7 1/2

5

3 1/8

10

15

10 5/16

6

168.3

6.625

9

6

3 3/4

12

18

12 5/16

8

219.1

8.625

12

8

5

12

24

16 5/16

10

273.1

10.750

15

10

6 1/4

15

30

20 3/8

12

323.9

12.750

18

12

7 1/2

18

36

24 3/8
ASTM A403 STAINLESS STEEL 304 TEES, SS 304L CAPS, 304 SS STUB ENDS AND STRAIGHT CROSSES
Nominal
Pipe
Size
Outside
Diameter
Caps
Straight Tees
Straight Crosses
Stub Ends

(inches)

(mm)

(inches)

Length
(inches)

Center to End
(inches)

Center to End
(inches)

Lap Diameter
(inches)

Long Length
(inches)

Short Length
(inches)

1/2

21.3

0.840

1

1

–

1 3/8

3

2

3/4

26.7

1.050

1

1 1/8

–

1 11/16

3

2

1

33.4

1.315

1 1/2

1 1/2

1 1/2

2

4

2

1 1/4

42.2

1.660

1 1/2

1 7/8

1 7/8

2 1/2

4

2

1 1/2

48.3

1.900

1 1/2

2 1/4

2 1/4

2 7/8

4

2

2

60.3

2.375

1 1/2

2 1/2

2 1/2

3 5/8

6

2 1/2

2 1/2

73.0

2.875

1 1/2

3

3

4 1/8

6

2 1/2

3

88.9

3.500

2

3 3/8

3 3/8

5

6

2 1/2

3 1/2

101.6

4.000

2 1/2

3 3/4

3 3/4

5 1/2

6

3

4

114.3

4.500

2 1/2

4 1/8

4 1/8

6 3/16

6

3

5

141.3

5.563

3

4 7/8

4 7/8

7 5/16

8

3

6

168.3

6.625

3 1/2

5 5/8

5 5/8

8 1/2

8

3 1/2

8

219.1

8.625

4

7

7

10 5/8

8

4

10

273.1

10.750

5

8 1/2

8 1/2

12 3/4

10

5

12

323.9

12.750

6

10

10

15

10

6
ASTM A403 WP304 / 304L STAINLESS STEEL REDUCERS
Nominal
Pipe Size
Outside
Diameter
Reducers

Reduced from
(inches)

(mm)

(inches)

Reduced to
(inches)

Concentric & Eccentric Length
(inches)

1/2

21.3

0.840

1/4

1 1/2

3/8

1 1/2

3/4

26.7

1.050

3/8

2

1/2

2

1

33.4

1.315

3/8

2

1/2

2

3/4

2

1 1/4

42.2

1.660

1/2

2

3/4

2

1

2

1 1/2

48.3

1.900

1/2

2 1/2

3/4

2 1/2

1

2 1/2

1 1/4

2 1/2

2

60.3

2.375

3/4

3

1

3

1 1/4

3

1 1/2

3

2 1/2

73.0

2.875

1

3 1/2

1 1/4

3 1/2

1 1/2

3 1/2

2

3 1/2

3

88.9

3.500

1

3 1/2

1 1/2

3 1/2

2

3 1/2

2 1/2

3 1/2

3 1/2

101.6

4.000

1 1/4

4

1 1/2

4

2

4

2 1/2

4

3

4

4

114.3

4.500

1 1/2

4

2

4

2 1/2

4

3

4

3 1/2

4

5

141.3

5.563

2

5

2 1/2

5

3

5

3 1/2

5

4

5

6

168.3

6.625

2 1/2

5 1/2

3

5 1/2

3 1/2

5 1/2

4

5 1/2

5

5 1/2

8

219.1

8.625

3

6

3 1/2

6

4

6

5

6

6

6

10

273.1

10.750

4

7

5

7

6

7

8

7

12

323.9

12.750

5

8

6

8

8

8

10

8
Application
Stainless Steel 304 Buttweld Pipe Fittings Application
ASTM A403 WP304 Pipe Fittings are known to deliver exceptional performance and are generally developed for
meeting the demands. We offer a broad range of ASTM A403 WP304 Stainless Steel Buttweld Pipe Fittings
through a worldwide network of stock-keeping branches. These ASTM A403 WP304 Buttweld Fittings is used in
various industries like :
 Stainless Steel WP304 Buttweld Pipe Fitting uses in Oil and Gas Pipeline
 ASTM A403 SS WP304 Buttweld Pipe Fittings uses in Chemical Industry
 Grade 304 Stainless Steel Pipe Fittings uses in Plumbing
 Stainless Steel ASTM A403 WP304 Buttweld Pipe Fittings uses in Heating
 ASTM A403 WP304 Pipe Fittings uses in Water Supply Systems
 ASTM A403 WP304 Stainless Steel Buttweld Fittings uses in Power Plant
 SS 304 Buttweld Pipe Fittings uses in Paper & Pulp Industry
 304 SS Buttweld Pipe Fittings uses in General Purpose Applications
 ASME SA403 Stainless Steel WP304 Pipe Fittings uses in Fabrication Industry
 Stainless Steel 304 Buttweld Fittings uses in Food Processing Industry
 SS WP304 Buttweld Pipe Fittings uses in Structural Pipe
Type
ASTM A403 WP304 Fittings Available Types & Shapes
| | |
| --- | --- |
| Stainless Steel 304L Seamless Pipe Fittings | Stainless Steel 304H Welded Pipe Fittings |
| Stainless Steel 304 Pipe Fittings | Stainless Steel 304 Buttweld Pipe Fittings |
| ASTM A403 WP304 Welded Pipe Fittings | ASME SA403 304L Pipe Fittings |
| Stainless Steel UNS S30400 Pipe Elbow | Stainless Steel 304 Buttweld Tee |
| SS 304 Buttweld Reducer Suppliers | ANSI 304 Stainless Steel Pipe Fittings |
| SS 304L Stubends | SS 304L Pipe Fittings |
| SS 304 Butt weld Fittings Stockholder | Steel 304 Pipe End Cap |
| Stainless Steel SUS 304H 45deg.Elbow | SS 304L 90deg. LR Elbow |
| Stainless Steel DIN 1.4301 Pipe Tee | Stainless Steel BS 304S31 Cross |
| Stainless Steel 304H Buttweld Reducing Nipple | Stainless 304L Short Radius Elbow |
| ANSI B16.9 SS 304 Buttweld Fitting | SS 304 End Pipe Cap |