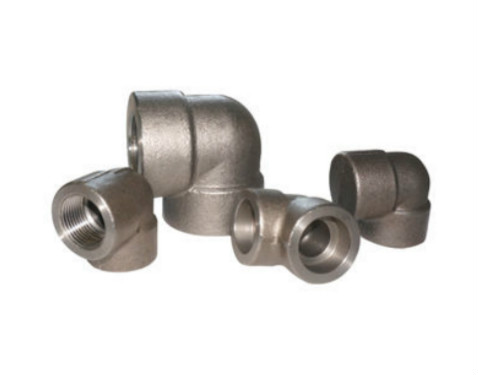 Stockist of High Yield Gr. F52 Forged Elbow, High Yield A694 F56 Forged Fittings, Global Supplier of High Yield A694
Socket weld Fittings, High Yield Threaded Fittings Dealer in China, A694 F60 Forged Pipe Fittings, ASME 16.11, MSS
SP-79, 83, 95, 97 High Yield Forged Pipe Fittings.
Best Price of High Yield 3000 LB Forged Screwed Fittings Exporter, High Yield F65 Street Elbow, Stockholder Of High
Yield A694 Threaded Plug, ASME SA694 High Yield Class 6000 Fittings Wholesaler, High Yield F70 Forged Steel
Fittings, High Yield Socket Weld Cap, High Yield Pipe Nipple Traders in China.
Description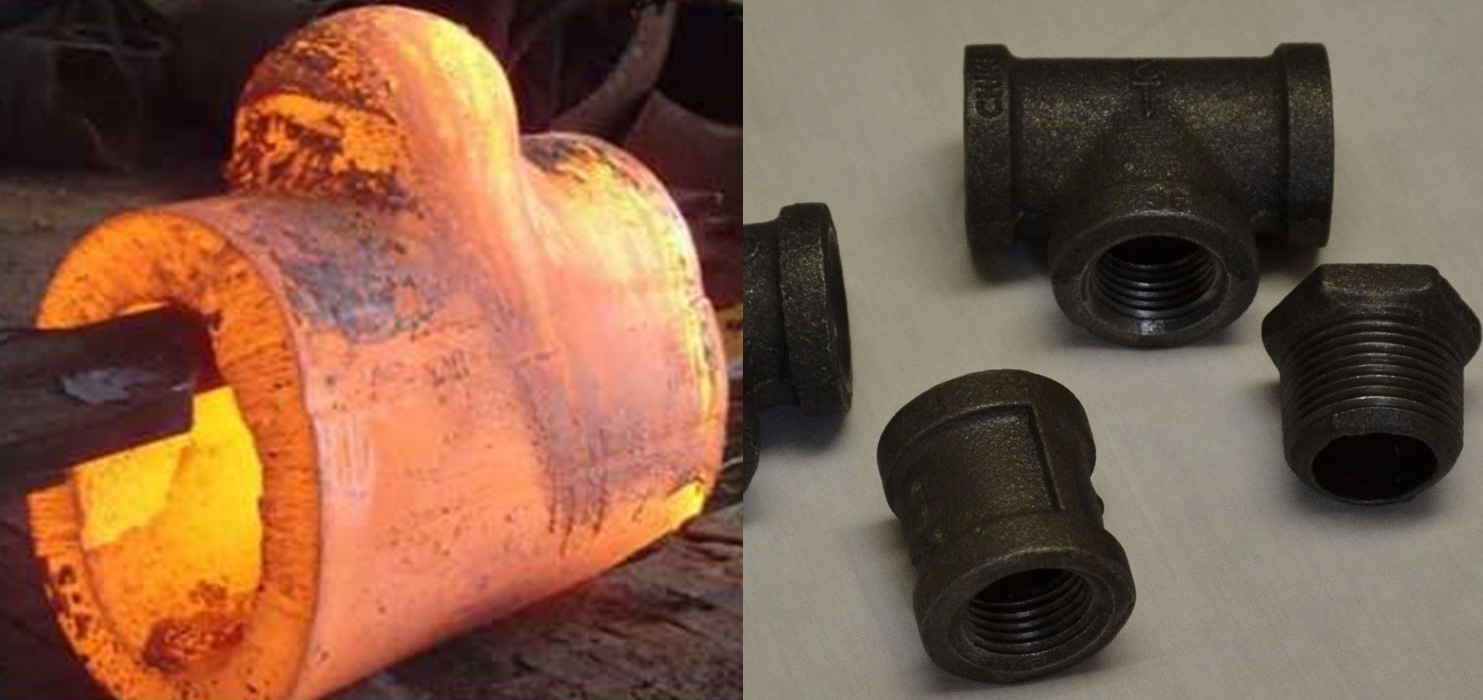 HGFF Group Co.,Ltd. has developed durable piping components through its engineering proficiency that helps businesses to
grow. We focus on providing extraordinary services and goods to our customers. We are a manufacturer, supplier and exporter of High Yield CS A694 Forged Fittings which are light-weight yet contain the capacity to hold high pressures, are easy to assemble and dismantle and are durable. Our range of High Yield Carbon Steel A694 Forged Fittings include all types of conventional as well as customized Forged Fittings compliant to ASTM A694 specification in grades F42/F46/F52/F56/F60/F65/F70. Our High Yield CS A694 F65
Socket Weld Forged Tees are durable, economically viable, are high temperature and high pressure resistant and are available in both seamless and welded types, making them commercially useful in the textile automotive, marine and chemical processing industry.We supply High Yield CS A694 F46 Screwed-Threaded Reducers to the pneumatic and hydraulic systems, which
have minimum yield strength of 46 ksi and are available in both concentric and eccentric reducer types. Also, We
offer wide range of High Yield ASTM A694 Forged Fittings such as High Yield A694 Forged Elbow, A694 High Yield
Equal Tee, ASTM A694 F42 High Yield Coupling, High Yield F46 Pipe Cap, High Yield Union, High Yield F52 ASTM
A694 Bushing, High Yield F56 Plug, High Yield F60 A694 Pipe Nipple, High Yield F70 A694 Street Elbow.
Specification
ASTM A694 High Yield Forged Fittings Specification
| | |
| --- | --- |
| Specifications | ASTM A694 F42 & ASME SA350 |
| Standard | ASME 16.11, MSS SP-79, 83, 95, 97, BS 3799 |
| Size | 1/8″ – 36″ |
| Grades |  F42 / F46 / F52 / F56 / F60 / F65 / F70. |
| Type | Socketweld Fittings, Screwed-Threaded Fittings |
| Class | 2000 LBS, 3000 LBS, 6000 LBS, 9000 LBS |
ASTM A694 High Yield Forged Fittings Manufacturing Standards :
| | |
| --- | --- |
| ASTM A694 – ASME SA694 | Standard Specification for Wrought Austenitic High Yield Piping Fittings |
| ASME B16.11 | Socket Welding and Threaded Forged Fittings |
| MSS SP-43 | Wrought and Fabricated Butt-Welding Fittings for Low Pressure, Corrosion Resistant Applications |
| MSS SP-95 | Swage(d) Nipples and Bull Plugs |
| BS3799 | Specification for Steel pipe fittings, screwed and Socket-welding for the petroleum industry |
ASTM A694 High Yield Forged Fittings
High Yield Carbon Steel A694 F42 Threaded and Socket Weld Pipe Fittings
Forged ASTM A694 High Yield Fittings Types
Size
ASTM A694 High Yield 90° Elbows
High Yield Carbon Steel ASTM A694 Unions
Sizes 1/8″– 4″
Pressure Ratings –
2000 LBS, 3000 LBS, 6000 LBS, 9000 LBS
ASTM A694 High Yield Forged Tees
ASTM A694 High Yield Carbon Steel 45° Elbows
ASTM A694 High Yield Forged Caps
ASTM A694 High Yield Couplings
High Yield Carbon Steel ASTM A694 F42 Forged Cross
ASTM A694 High Yield Carbon Steel Forged Plug
ASTM A694 High Yield Bushings
ASTM A694 High Yield Carbon Steel Street Elbows
ASTM A694 High Yield CS Inserts
ASTM A694 High Yield Carbon Steel Pipe Nipple
Application
High Yield Socket weld / Threaded Forged Fittings Application
ASTM A694 Forged Fittings are known to deliver exceptional performance and are generally developed for
meeting the demands. We offer a broad range of ASTM A694 High Yield Forged Pipe Fittings through a worldwide
the network of stock-keeping branches. These ASTM A694 Carbon Forged Fittings is used in various industries like :
 High Yield Forged Fittings uses in Oil and Gas Pipeline
 ASTM A694 F42 High Yield Socket weld Fittings uses in Chemical Industry
 A694 LF2N High Yield Forged Fittings uses in Plumbing
 High Yield ASTM A694 F46 Threaded Fittings uses in Heating
 ASTM A694 F52 Forged Fittings uses in Water Supply Systems
 ASTM A694 High Yield High-Pressure Fittings uses in Power Plant
 High Yield F56 Forged Fittings uses in Paper & Pulp Industry
 High Yield F60 Forged Pipe Fittings uses in General Purpose Applications
 ASME SA694 High Yield High Pressure Fittings uses in Fabrication Industry
 High Yield F65 Forged Fittings uses in Food Processing Industry
 ANSI High Yield F70 Forged Fittings uses in Structural Pipe
Type
ASTM A694 High Yield Fittings Available Types & Shapes
| | |
| --- | --- |
| A694 F42 Socket Weld Fittings | High Yield Forged Fittings |
| High Yield Carbon Steel Forged Pipe Fittings | High Yield Carbon Steel ASTM A694 F42 Threaded Fittings |
| High Yield Carbon Steel A694 F42 Socket Weld 90 Deg Elbow | A694 F70 Threaded 90 Deg Elbow |
| High Yield Socket Weld 45 Degree Elbow | ANSI High Yield Screwed 45 Degree Elbow |
| High Yield Carbon Steel A694 F42 Forged Tee | High Yield Carbon Steel Threaded Tee |
| High Yield Socket Weld Cross | Steel A694 F42 Threaded / Screwed Cross |
| A694 F42 Socket Weld Half Coupling | High Yield F46 Threaded Half Coupling |
| ASTM A694 F52 High Yield Carbon Steel Full Coupling | High Yield Carbon Steel Coupling |
| A694 High Yield Socket Weld Cap | A694 F42 Screwed Cap |
| ANSI B16.11 High Yield F70 Socket Weld Union | High Yield F52 CS Threaded / Screwed Union |
| ASTM A694 High Yield Screwed Hex Plug | ASME SA694 F70 Square Plug |
| High Yield Carbon Steel Reducing Tee | ASTM A694 F60 High Yield Carbon Steel Threaded / Screwed Bushing |
| A694 F42 High Yield Hex Nipples | ASME SA694 F42 High Yield Swage Nipple |
| Steel A694 F42 Threaded Street Elbow | High Yield Threaded / Screwed Pipe Nipple |
| High Yield Socket weld Unequal Tee | High Yield ASME B16.11 Threaded Unequal Tee |