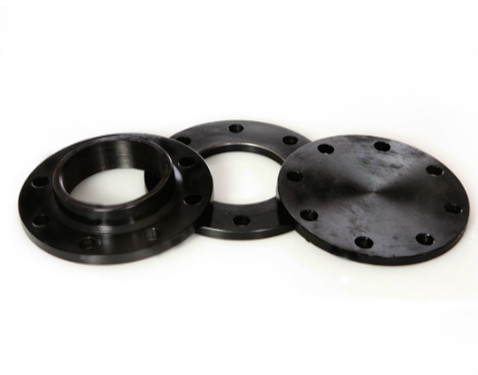 ANSI B16.5 LTCS Orice Flanges, BS10 Table D, Table E, DIN Standard Flanges, LTCS LF2 Flanges, A350 LF2 LTCS
Flange, Carbon Steel ASTM A350 LF2 LTCS Pipe Flanges, Stockist of LTCS Slip On Flanges, Global Supplier of A350 LF2
LTCS Weld Neck Flange, Carbon Steel A350 LF2 Low-Temperature Blind Flanges Dealer in  China.
Manufacturer Of A350 LF2 LTCS Plate Flange, ANSI B16.5, ANSI B16.47, B16.48, BS4504, BS 10, EN-1092 LTCS Forged
Flanges, LTCS A350 LF2 Socket Weld Flanges, LTCS ASTM A350 LF2 Threaded Flanges, Carbon Steel ASTM A350 LF2
Low Temp Lapped joint Flanges in MengCun,China.
Description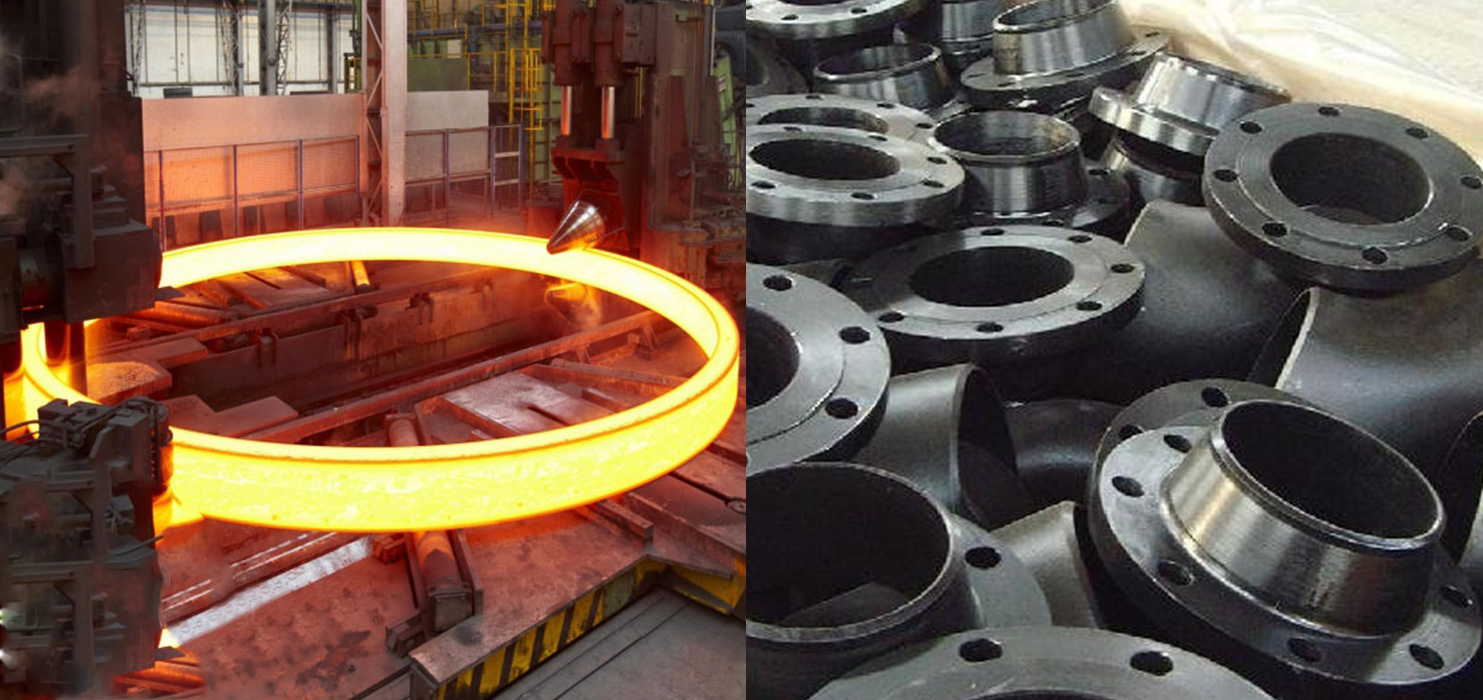 HGFF Group Co., Ltd. has served various industries for
the last three decades with passion, through its outstanding products and extraordinary services. We use premium resources, dependable technology, and machinery to produce all our goods. As an ISO certified company, we maintain the principles of quality and safety standards and are devoted to precision. We are manufacturers, suppliers, and exporters of LTCS A350 LF2 Flanges that made from Low-Temperature Carbon Steel compliant to ASTM A350 n specifications, adept to work at low-temperature services. Our LTCS A350 LF2 Orice Flanges have yield strength of 36ksi and are normalized to gain a good grain structure; they connect equipment with nozzles effectively and are used in intensive applications industries like light and heavy chemical manufacturing factories. Providing maximum machinability when annealed, normalized or forged, our LTCS A350 LF2 Slip-On Flanges possess moderate strength and offer leakage proof connection at low cost. The hydrocarbon, steam and general industrial services which work at sub-zero temperatures use LTCS A350 LF2 Weld Neck Flanges which are easiest to bolt. Also, We offer a wide range of LTCS ASTM A350 LF2 Flanges such as ASTM A350 LF2 LTCS Slip On Flanges, LTCS LF2 Weld Neck Flanges, LTCS LF2 Socket Weld Flanges, A350 LF2 LTCS
Blind Flanges, Carbon Steel LF2 Orice Flanges, A350 LF2 LTCS Spectacle Blind Flanges, A350 LF2 Screwed /Threaded Flanges, LF2 LTCS Reducing Flanges, ASTM A350 LF2 LTCS Ring Type Joint Flanges (RTJ), etc.
Specification
LTCS A350 LF2 Flanges Specification
| | |
| --- | --- |
| Specifications | ASTM A350 LF2 / ASME SA350 |
| Dimensions | ANSI/ASME B16.5, B 16.47 Series A & B, B16.48, BS4504, BS 10, EN-1092, DIN, etc. |
| Standard | ANSI Flanges, ASME Flanges, BS Flanges, DIN Flanges, EN Flanges, etc. |
| Size | 1/2″ to 48″ |
| Material | ASTM A350 LF1, LF2 CL1/CL2, LF3 CL1/CL2 |
| Class / Pressure | 150#, 300#, 600#, 900#, 1500#, 2500#, PN6, PN10, PN16, PN25, PN40, PN64 etc. |
| Flange Face Type | Flate Face (FF), Raised Face (RF), Ring Type Joint (RTJ) |
ASTM A350 LF2 LTCS Plate Flanges Standards / Types And Pressure Class :
| | |
| --- | --- |
| ASME/ANSI B 16.5 | Threaded Flange, Ring Type Joint Flange, Blind Flange, Welding Neck Flange, Slip on Flange,High Hub Blind Flange, Socket Weld Flange, Lap Joint Flange |
| PRESSURE CLASS | 150, 300, 400, 600, 900, 1500, 2500 |
| ASME/ANSI B 16.47 | Blind Flange [Series A & B], Welding Neck Flange |
| PRESSURE CLASS | 75, 150, 300, 400, 600, 900 |
| ASME/ANSI B 16.36 | Slip on Flange, Welding Neck Flange, Threaded Flange |
| PRESSURE CLASS | 300, 400, 600, 900, 1500, 2500 |
| DIN FLANGES | DIN 2527, 2566, 2573, 2576, 2641,2642, 2655, 2656, 2627, 2628, 2629, 2631, 2632, 2633, 2634, 2635, 2636, 2637,2638, 2673 |
| PRESSURE CLASS | PN 6 TO PN 100 |
| BS 4504 SEC 3.1 | Welding Neck Flange, Hubbed Slip on Flange, Hubbed Threaded Flange, Lapped Pipe End Flange, Plate Flange, Loose Plate Flange, Loose Plate With Weld Neck Flange, Blank Flange |
| PRESSURE CLASS | PN 2.5 TO PN 40 |
| BS 4504[PART 1] | Plate Flange, Loose Plate With Weld On Plate Collar, Blank Flange, Welding Neck Flange, Hubbed Slip-On Hubbed Threaded |
| PRESSURE CLASS | PN 2.5 TO PN 400 |
| BS 1560 BOSS | Blind Flange, Screwed Boss Flange, Lapped FlangeWelding Neck Flange, Socket Welding Flange, Slip-On Flange |
| PRESSURE CLASS | 150, 300, 400, 600, 900, 1500, 2500 |
| BS10 | Blind Flange, Welding Neck Flange, Plate Slip-On Flange, Screwed Boss Flange, Slip-On Boss Flange |
| TABLE | D, E, F, H |
Application
Carbon Steel Low-Temperature AISI, ASME, DIN, BS, EN Flanges Application
ASTM A350 LF2 Pipe Flanges are known to deliver exceptional performance and are generally developed for
meeting the demands. We offer a broad range of ASTM A350 LF2 LTCS Flanges through a worldwide network of
stock-keeping branches. This ASTM A350 LF2 Carbon Flange is used in various industries like :
ASTM A350 LF2 LTCS Reducing Flanges (ASME-b16-5-reducing-flanges-manufacturer.html)
 LTCS Flanges uses in Oil and Gas Pipeline
 ASTM A350 LF2 LTCS Pipe Flanges uses in Chemical Industry
 A350 LF2 LTCS Flanges uses in Plumbing
 LTCS ASTM A350 LF2 Flange uses in Heating
 ASTM A350 LF2 Plate Flanges uses in Water Supply Systems
 ASTM A350 LF2 LTCS Forged Flanges uses in Power Plant
 Carbon A350 LF2 Low-Temperature Flanges uses in Paper & Pulp Industry
 A350 LF2 LTCS Flanges uses in General Purpose Applications
 ASME SA350 LF2 LTCS Industrial Flanges uses in Fabrication Industry
 Low-Temperature LF2 Flanges uses in Food Processing Industry
 ANSI LTCS A350 LF2 Flanges uses in Structural Pipe
Type
LTCS ASTM A350 LF2 Flanges Available Types & Shapes
| | |
| --- | --- |
| LTCS A350 LF2 Flanges | EN 1092-1 A350 LF2 Flanges |
| BS 4504 LTCS ASTM A350 LF2 Flanges | ASTM A350 LF2 LTCS Forged Flanges |
| ASTM A350 LF2 Flanges | ASTM A350 LF2 LTCS Slip on Flanges |
| ASTM A350 LF2 LTCS Flat Flange Suppliers | ANSI LTCS ASTM A350 LF2 Blind Flange |
| LTCS ASTM A350 LF2 Weld Neck Flanges Dealer | ASTM A350 LF2 LTCS Socket weld Flanges Exporter |
| ASTM A350 LF2 LTCS Long Weld Neck Flanges Stockholder | Low Temperature Carbon Steel A350 LF2 Threaded Flanges Distributors |
| LTCS A350 LF2 Reducing Flanges | LTCS A350 LF2 Carbon Steel Ring Type Joint Flanges Manufacturer |
| ASTM A350 LF2 Orifice Flange | ASTM A350 LF2 LTCS Spectacle Blind Flanges |
| ASME SA350 LF2 Carbon Steel WNRF Flange | LTCS A350 LF2 SORF Flanges |
| ANSI B16.5 LTCS A350 LF2 RTJ Flanges | ASTM A350 LF2 Carbon Steel Screwed Flanges Stockist |
| LTCS A350 LF2 Lap Joint Flanges | ASME SA350 LF2 BLRF Flange |
| ASTM A350 LF2 LTCS Raised Face Flanges | ASTM A350 LF2 LTCS Nipoflange |
| LTCS A350 LF2 Square Flanges | LTCS ASTM A350 LF2 SWRF Flange |
| A350 LF2 LTCS Tongue & Groove Flanges | ASTM A350 LF2 Male & Female Flanges |
| ASTM A350 LTCS LF2 DIN Flanges | Carbon Steel ASME B16.5 A350 LF2 Flanges |